Hello people, in this issue, we'll look at…
👩‍👧 Nested components properties (finally) in beta on Figma,
🔤 Figma basics workshop,
My way or your way 🤔,
💏 First Kiss test,
and much more…
---
🧖🏾 Getting Exposed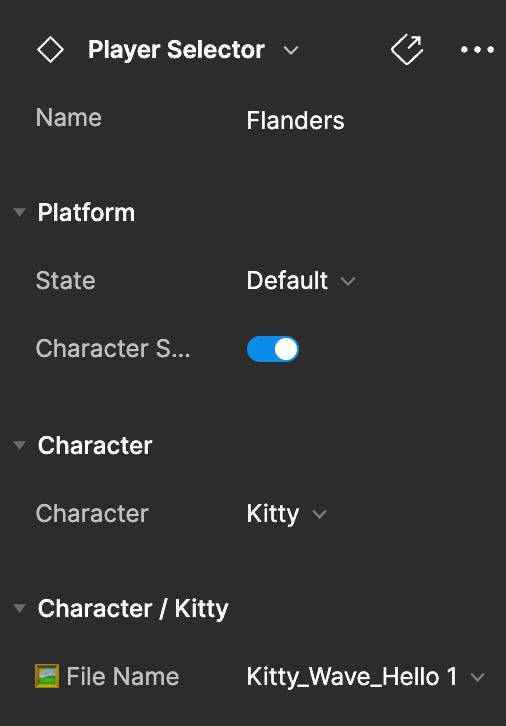 It's finally here: the (very) late innovation from Figma. I remember how many times I complained about Figma's inability to expose nested properties in components if you're new to UX/UI and only heard about Sketch from 👴 ancient people like me. Now is the time to start understanding those concepts in Figma. In the past week, I have been testing a lot of this new feature, and it appears to be very promising.
👉 Quick win: I can hide a component by using . or _ I want to make sure that nobody adds them to the library. However, if I do that, they also disappear from the properties. I would appreciate it if you could fix it (Figma team).
My mind still can't stop picturing newbies 👏👏👏 clapping and saying Figma is the most innovative company they've ever met.  🤦🏾‍♂️ Remember, it took 10 years for Figma to copy this feature from Sketch.
---
🔤 Figma ABC
In the coming week, I will host a free virtual workshop on Figma basics. I would appreciate it if you shared this link with a friend who is interested in learning more about Figma. Also, please feel free to join me for a recap of some basic concepts. Or invite your friends to join the next Ironhack UX/UI cohort.

---
🛣 Find your path
An old friend of mine once told me there are no right or wrong ways to do anything. There are only two ways: mine and yours, and both are fine.
It's common for people to ask me if Ironhack bootcamps are effective or if the bootcamp model is flawed.
1️⃣ I believe education is broken, and bootcamps are disrupting this traditional education market with a more dynamic approach to learning. In our modern society, the kids must be taken to school before going to work, and schedules are still based on industrial revolution principles. I send my kids to a Waldorf School in Atlanta because it is a totally different approach from most people and traditional education.
2️⃣ Being successful in a bootcamp is like getting your 💏 first kiss. In order for this match to be made, you must advance 50%, and the other partner must advance 50%. It's important not to put all the pressure on yourself or on the bootcamp. There is magic and 🦋 butterflies in the stomach 🦋 when it happens.
3️⃣ I have some good friends who have done it in the past. As part of my quest to become a tech unicorn 🦄, I also completed the WebDev Bootcamp last year. You will benefit from learning any new skill in your life. Enjoy yourself and keep practicing. Do I remember everything I learned at bootcamp? The answer is no, but if you are willing to devote your time to it, then go for it.
4️⃣ The people factor. There have been a lot of bootcamps and universities that have tried to hire me in the past, and they all have the same issues. I recommend asking about the instructor's experience. It would be great if you could talk to them before enrolling in the bootcamp. I agree with the Medium article; some instructors do not have much experience, and you may not have a good time. Some of the teachers I know have never worked in the industry.
5️⃣ Self-Commitment. In my Jiu-Jitsu class in Brazil, my master would often say that cheating to not practice the positions we learn does not fool the master, it fools you. You must dedicate time to studying and improving yourself. If you cannot have this commitment my only advice is: Don't hate the bootcamp, hate the person (you). 💭
6️⃣ If you are looking for a job in UX/UI, you need to expand your network, and Ironhack is a great place to join a community and kick off your career.
It is not my intention to convince you that the bootcamp model is broken, but like any startup, bootcamps need to keep innovating and iterating their products and not act like giant corporations.
---
🏁 Enjoy This Newsletter?
Forward it to a friend, and let them know they can subscribe here.
Also, you can submit a section for us to include in a future newsletter.
Join our Slack channel and my new TikTok account with UX tips.
To learn how to become a UX/UI Designer, enroll in the next Ironhack UX/UI Bootcamp.
See you next week!
Juno